As you might already have read on the posters in the gym there's a specific request for products (headlights, powerbanks, big candles, sleepingbags). You can help by donating 1 of these products, but if you don't have any shopping time or want to donate a smaller amount you can do so via the QR-codes on the posters. Every euro counts.
We have donated the first 10 (rechargeable) headlights and we hope you can contribute too, however small the donation might be. On behalf of family and friends of Mariya, Sergiy en Ivan in Ukraine: Thank you!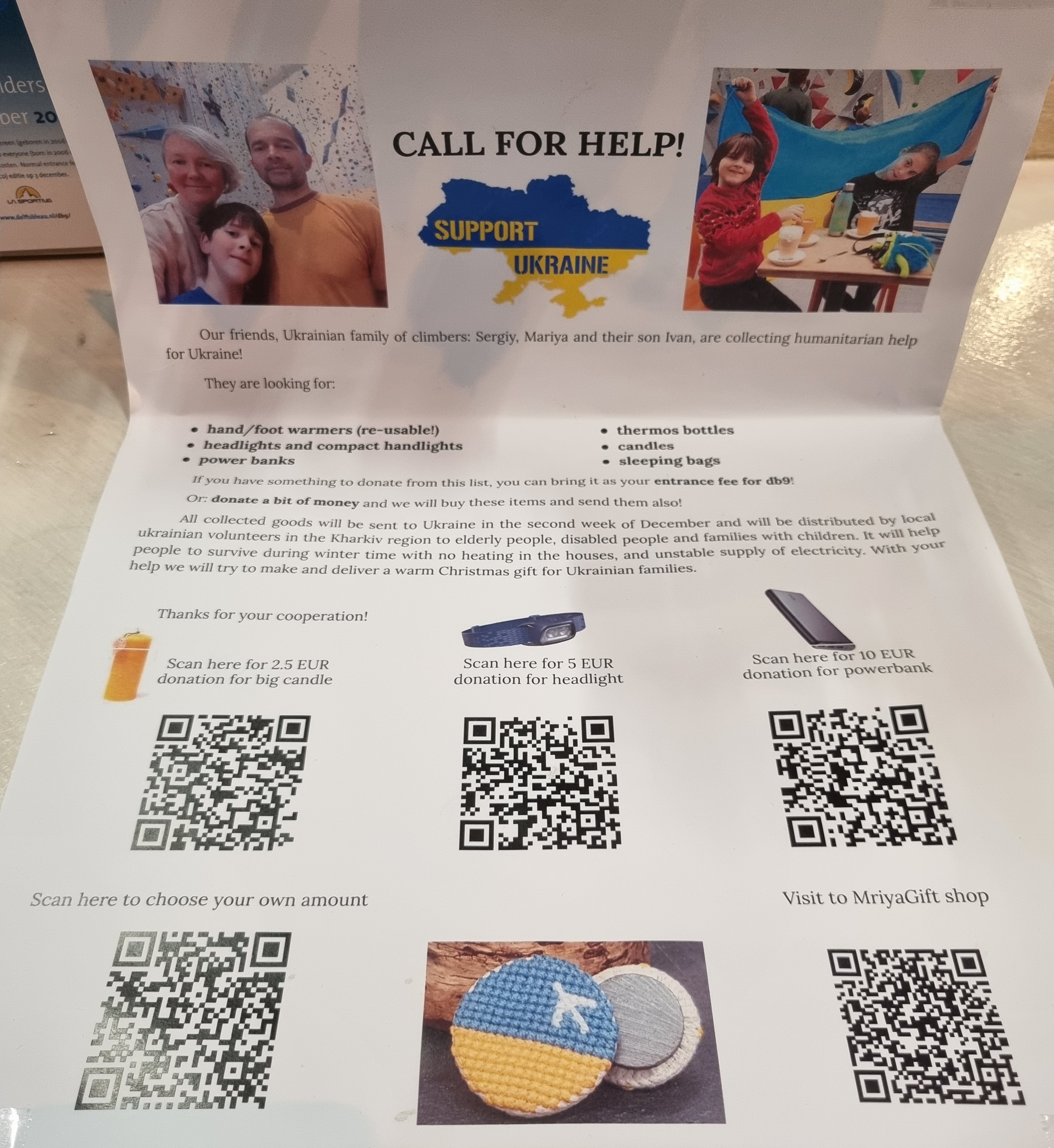 P.S.: you don't have to wait until the db9! There's already a donation box on the counter.
P.S. 2: there's also a 2nd hand items sale. All money collected with this sale will go to the Ukraine support too.