Jacky Godoffe, international routesetter for the IFSC, will present his book "my keys to Routesetting" on Thursday 21 September (21h).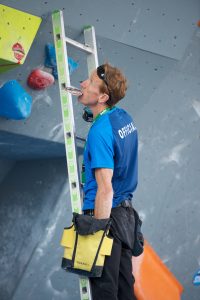 Everything you'd like to know about regular route setting, setting for World Cups, national comps, World Championships, training and for fun can be asked this evening. Best successes, worst mistakes, favorite brand and/or type of holds, PU or Resin….whatever it is you're anxious to learn, this is your chance!
Seats are limited, so is the number of signed books. If you want to make sure you have a copy (€35), please make sure you sign up via the contactform  (stating presence and ordering the book).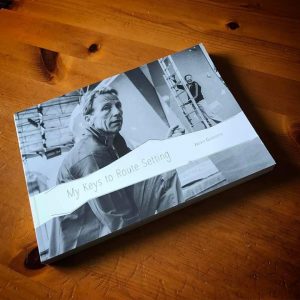 Because of this event you can boulder until 21h instead until 22.30h.